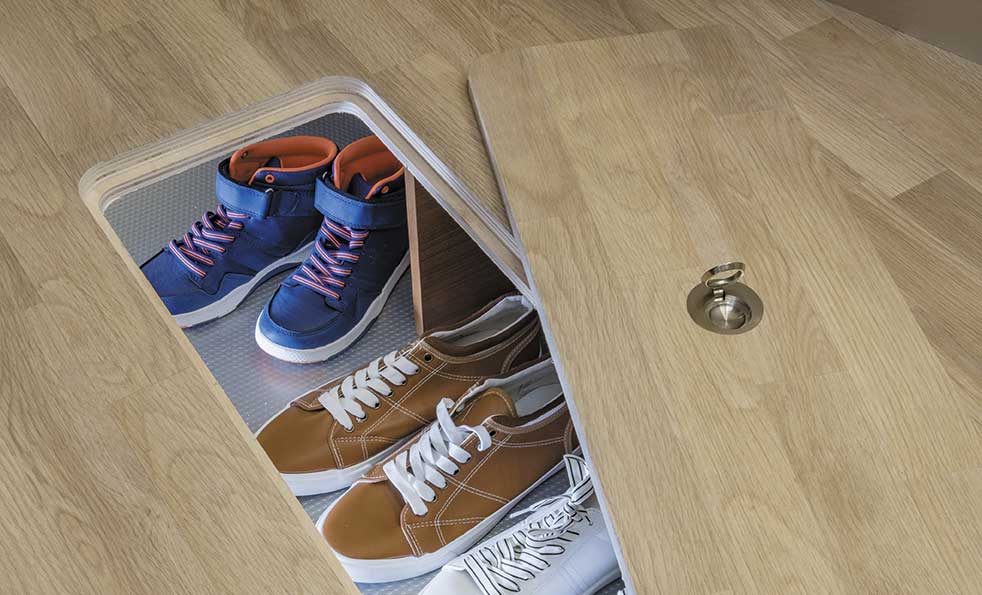 Cutting-edge design and functionality of equipment for premium travel
Florium models made with Fiat parts enjoy this manufacturer's high safety standards. 20,000 hours of structural calculations, 120 crash tests, hundreds of component and subsystem tests: the numbers speak for themselves.
How to optimise storage and hardware space in a camper: this is a question that inevitably comes up over and over in manufacturers' research and development meetings. To answer this question, FLORIUM has selected a double-floor system which can accommodate the water, electricity and gas systems as well as water tanks. Wincester owners will also appreciate the storage hatches for large objects (fishing rods, skis, etc.).