Discover the camper made for you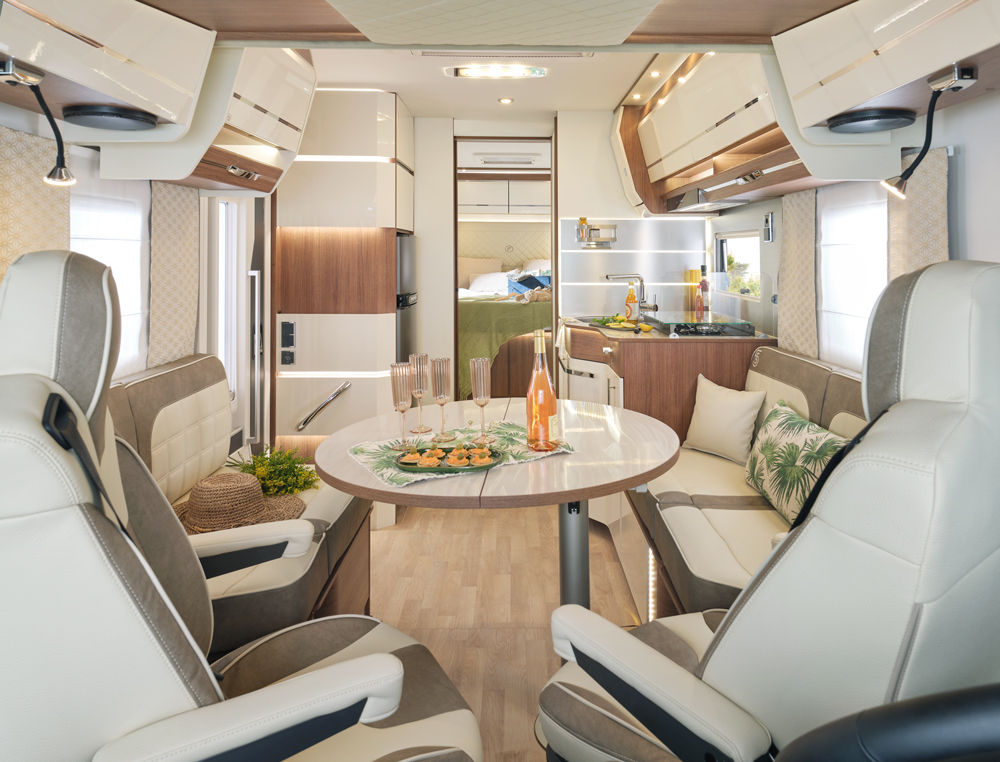 FLEURETTE:
EXCEPTIONAL STYLE
You will love the spacious layouts in this motorhome range, with inviting styles, solid wood units in warm tones and plentiful, ultra practical storage spaces.
Revel in their French charm. Open your eyes and enjoy the journey.
FLORIUM,
THE ESSENCE OF STYLE
With their inspired design, these vehicles tempt you to enjoy a getaway in a snug setting that combines modern curves with great interior comfort. Feel at home as you enjoy lovely, spacious interiors with storage designed to optimise space. Pull up a seat and make yourself comfortable. The journey is just beginning.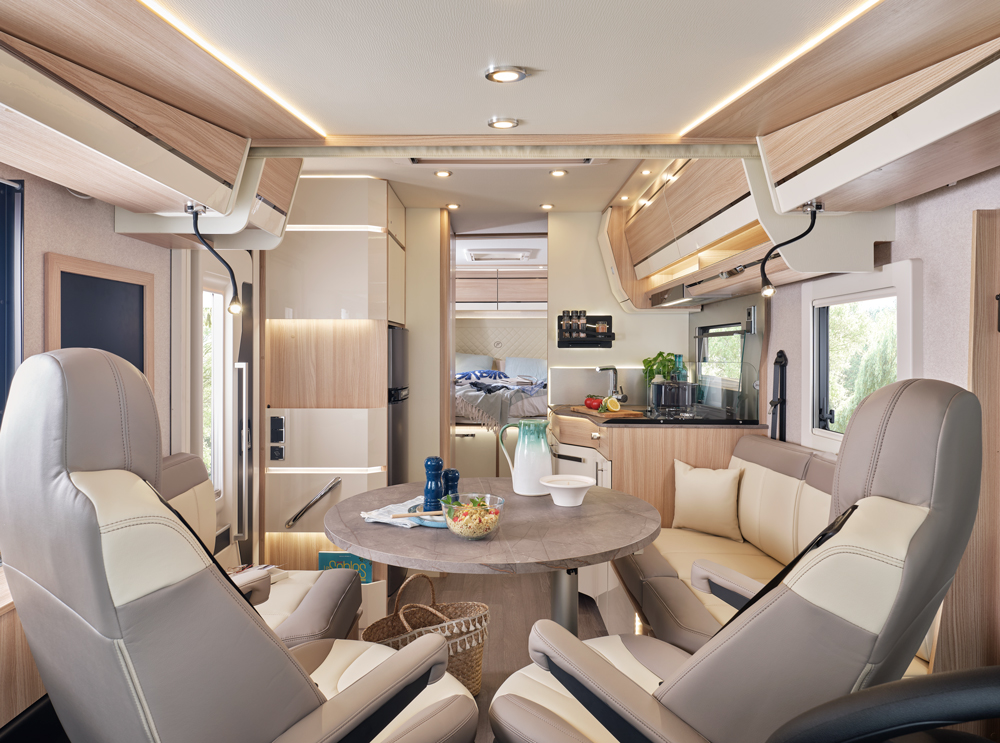 24 hours a day, 7 days a week, in France, abroad or at home, a team of trained on-line motorhome troubleshooting and assistance engineers are available to reassure you and assist you whatever happens.

Be relaxed, the knowledge of the manufacturing process of our high-end motorhomes allows us to offer a 5-year warranty on the frame and the water-tightness of the enclosure without follow-up inspection the first 3 years.

All our interiors are designed by our studio with the latest trends and technologies in mind.

All of our interior looks are created by our design department with an eye for the latest trends and technologies.